Events and Job-board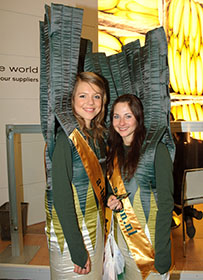 Here are our available job positions as Hostess, Promoter and Service Personnel on upcoming events, exhibitions and trade fairs.
Watch out for the latest exhibitions in your area so you can update your calendar accordingly. By clicking on the location name next to the event in the list below selects automatically the city in your calendar.
To receive job offers on the exhibitions below, fill in your calendar with the days of the event accordingly!
For Exhibitors: feel free to search into our Hosts database showing the number of available contacts on the days of the exhibitions.
If you want to inform us about events which are not already on our board don't hesitate to send us details using the "Submit Event" option in your HC account.
Among others, we connect Hostess Personnel for the following events:
Take this great opportunities to fill in your calendar with the days you are available to participate.